Applying for college is stressful enough as is, so you might not even be aware of your own values and achievements. However, you could be missing out on a world of opportunities, as many colleges offer full-ride scholarships for the most competitive students.
Now, full-ride scholarships suggest various benefits. With one of these, you could have all your college expenses paid. That includes not just tuition but food, housing, books, and transportation. On the other hand, some colleges only offer full-tuition scholarships, which are pretty self-explanatory — you'd have to cover your own cost of living and other expenses.
As you might have guessed, full-ride scholarships are a coveted thing in the world of higher education. Only the best of the best — and the most ambitious students — are able to get them. Some are awarded based on prestige and sports achievements, while others require students to prove their merit and academic prowess if they need help with financing their further education.
In any case, getting one of these full-ride scholarships should make student life a bit easier on both you and your parents. Do know, however, that the more famous the school is, the fewer full-ride opportunities there are. Without further ado, let's see 50 universities (in no particular order) that could be the right match for you.
Top 50 Full-Ride Scholarships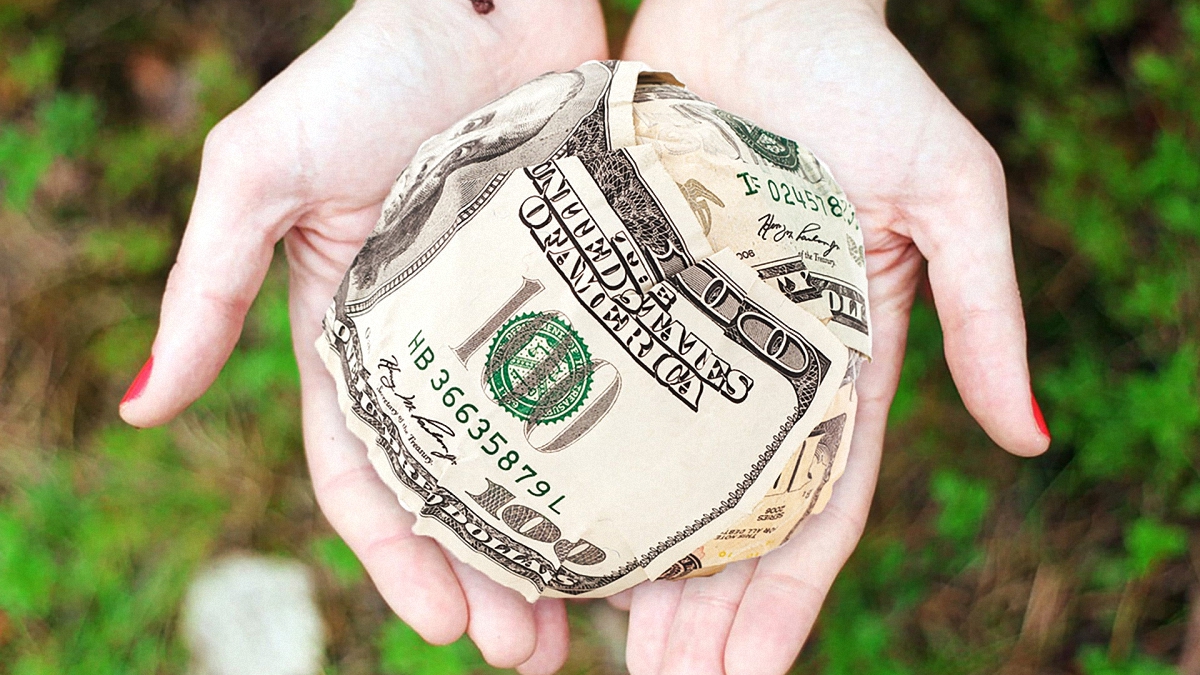 1. Rollins College
The Alfond Scholars Program at Rollins College offers full-ride scholarships to ten exquisite first-year students each year. The scholarship is reserved for those entering the College of Liberal Arts and covers tuition, food, and accommodation.
2. Drake University
Through its National Alumni Scholarships, Drake University offers six amazing opportunities in total. Those who qualify and take part in one of the National Alumni Scholarship Days can get a $3,000 trustee scholarship. Additionally, Drake University offers two full-ride, as well as three full-tuition scholarships (George Carpenter Scholarships). The full-ride ones cover tuition, food, and accommodation.
3. Elizabethtown College
The Stamps Scholarship given to those attending Elizabethtown College covers the tuition for eight semesters in total. Furthermore, the lucky student will also get to work closely with a personal mentor and have $6,000 at their disposal through an enrichment fund.
4. University of Richmond
The University of Richmond offers one of the best full-ride scholarships in the US. The Richmond Scholars Program covers full tuition, food, and accommodation. Apart from that, you will get a member of the faculty as a mentor, on-campus housing, and priority course registration.
As if that weren't enough, the program lets students pick an activity that's covered with a $3,000 grant (one-time only). They will also be provided with advising and professional development opportunities, as well as ticket vouchers for various cultural events.
5. Southern Methodist University
The lucky ones who get the President's Scholarship will be able to enjoy themselves until graduation without having to worry about tuition or fees. The scholarship covers eight consecutive semesters at the Southern Methodist University (but it cannot be extended past that).
On top of that, it will cover a summer spent studying abroad (optional) and a trip to SMU-in-Taos retreat (first-year scholars).
6. University of Hawaii
The University of Hawaii offers two types of scholarships: Regents and Presidential.
The former will cover four years of undergraduate study, while the latter will only cover two years. Still, whoever gets the scholarships will be able to make use of some money, as well. Each scholar gets $4,000 annually, plus a $2,000 travel grant (one-time only).
7. University of North Carolina, Charlotte
The Levine Scholars Program offers plenty to students who are looking to improve not only their minds but their students' lives as well. This is one of those full-ride scholarships that cover all expenses, including textbooks and mandatory fees. On top of that, the student will get an $8,000 service grant and experience four unique summers as a part of the program.
8. North Carolina State University
With the Park Scholarship, in-state students can make use of $110,000 in the form of supplies and books, travel and personal expenses, tuition, food, and accommodation. Out-of-state students get the same deal, but their expenses are valued at $200,000. In addition, both types of students can get early course registration, join the University Scholars Program, and get both personal and professional enrichment grants.
9. University of Louisville
The Brown Fellows Program is a full-ride scholarship that also includes a textbook allowance for those who are lucky enough to get it. Furthermore, if the student is looking for an individual enrichment plan, they can apply for funding and receive up to $6,000.
10. University of Kentucky
Within the University of Kentucky, you can apply for four different scholarships.
The first one is the Presidential Scholarship, which offers tuition paid in full for both out-of-state and in-state students. The Patterson Scholarship offers the same deal, but it adds a housing stipend into the mix.
Then, there's the Otis A. Singletary Scholarship, which will provide you with a housing stipend and cover out-of-state tuition in full. In contrast, the fourth one, Governor's Scholar Presidential Scholarship, includes in-state tuition only.
11. University of Alabama
Only eight lucky students may take advantage of the Academic Elite Scholarship, which covers on-campus housing (one year only and at a regular room rate), tuition, and two money-based awards: an $8,500 yearly stipend and $2,000 to spend on books (for all four years).
However, if you are the top candidate, you will get even more than that. The best scholar gets the regular offer plus $18,500 for years 2–4 and a $5,000 stipend for studying abroad.
12. Mercer University
At Mercer University, students may apply for the Stamps Scholarship, which covers attendance-related expenses in full (books, tuition, etc.). Additionally, there's a $16,000 enrichment stipend students can use over the course of four years for research, studying abroad, or anything similar.
13. Oberlin College
If you're applying to Oberlin College, you can get the merit-based Stamps Scholarship. It covers fees and tuition, as well as a $5,000 enrichment fund.
14. Illinois Institute of Technology
Duchossois Leadership Scholars Program is one of those full-ride scholarships that cover tuition, food, and accommodation in full, but don't pay for your books or personal expenses. Still, it offers something more than pure money. You can also get a personal mentor, spend time in a unique fall retreat, and even get funds for a summer educational experience.
15. University of Wisconsin

At the University of Wisconsin, you can apply for the Chancellor's or Powers-Knapp Scholarship Program.
The former grants you with tuition paid in full plus a $400-per-semester book allowance. The latter program promises you won't have to worry about paying for the full tuition if you live in Minnesota or Wisconsin. If you live someplace else, you can get tuition remission.
16. Providence College
If you want to pursue a career in medicine, you can apply for the Roddy Scholarship. Winning it will depend on your high school achievements (they ought to be incredible). Still, if you do get it, it will cover fees, tuition, food, and accommodation.
17. American University
Although the Frederick Douglass Distinguished Scholars Program was created for minorities who aren't well represented in the society or in higher education, any student can apply to get this scholarship. With it, they won't have to worry about paying for tuition, food, or accommodation. The award also covers compulsory fees and a U-Pass. However, to keep using it, you have to maintain an overall 3.2 GPA.
18. University of Rochester
If you're applying to the University of Rochester, check out the Alan and Jane Handler Endowed Scholarship. Those who get it will enjoy having a personal mentor, a $5,000 professional and academic enrichment stipend, academic support, and a chance to join other Handler scholars within a special alumni network. Needless to say that the scholarship also covers undergraduate tuition for all four years.
19. Texas Christian University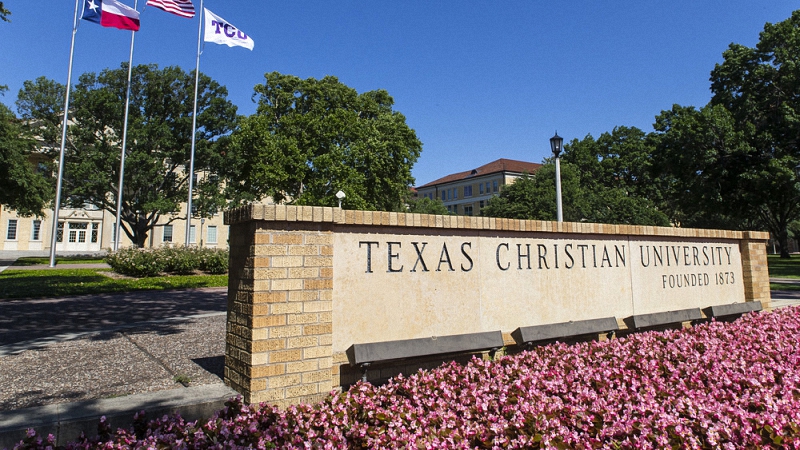 Two hundred forty-nine lucky students can win a four-year scholarship through the Chancellor's Scholars Program. The value of the scholarship is over $170,680.
20. Loyola Marymount University
At Loyola Marymount, you don't have to choose from one or two scholarships — there are plenty of them for you to browse through. It's best that you visit the university's website for more information on its full-tuition scholarships for the brightest undergraduates.
21. University of Mississippi
Just like Loyola Marymount, the University of Mississippi, offers various full-tuition scholarships, including the Stamps Scholarship. Your eligibility depends on the set requirements, so visit the university's website for more information.
22. University of Georgia
At the University of Georgia, you can choose between the Ramsey Honors Scholarship and Foundation Fellowship.
The former consists of various opportunities and stipends, including all-student retreats, mentoring, and $3,000 travel-study grants. There are even spring service trips, as well as housing supplements for both in-state and out-of-state students.
The latter includes the attendance cost and a post-first-year study abroad program at Oxford. In addition, you'll get to enjoy travel-study grants, dinner seminars, mentoring, and more.
23. The University of Texas at Dallas
Among other things, the Eugene McDermott Scholars Program covers tuition and fees, as well as textbooks and some travel expenses. In addition, there's a $12,000 fund for studying abroad, a $1,400 year-round monthly stipend, and a $3,000 fund for you to use for your professional development.
24. Indiana University Bloomington
With the merit-based Wells Scholars Program, you'll get to enjoy four years of paid tuition and expenses. It is one of those full-ride scholarships that cover the whole cost of attendance. Additionally, the program doesn't prohibit spending a year studying abroad — it will remain applicable even then.
25. UNC Chapel Hill
The four-year Robertson Scholars Leadership Program grants students with paid tuition, food, and accommodation expenses. It covers fees as well, not to mention allows you access to various development opportunities. Those include summer experiences (both global and domestic), supportive community, and more.
The Morehead-Cain Scholarship adds even more value into the mix. The award will cover tuition and fees, food, and accommodation. Furthermore, you will get funds for books, a laptop, and even funds to use for further education. On top of that, there's a Summer Enrichment Program in place, as well.
26. Northeastern University

If you're looking for the best-value scholarship, the Torch Scholars Program could be the right match for you. It is reserved for first-generation students and covers pretty much everything you can think of. It even includes a summer immersion program, professional and peer mentoring, social events, and academic assessments and plans.
27. University of Maryland, College Park
The Banneker/Key scholarship covers tuition, food, and accommodation, as well as book expenses for all four years. On top of that, you will get $5,000 to spend on internships, studying abroad, or research.
28. University of Buffalo
The Presidential Scholarship is an approx. $15,000-worth renewable award for undergraduate students. There aren't any special requirements for renewing it, although it helps if your SAT scores are great and your GPA high. Still, in combination with other awards and grants, this scholarship may not exceed the overall attendance cost.
29. Boston University
Although there's an essay requirement and you have to renew it each year by meeting certain criteria, the Trustee Scholarship is still worth vying for. It covers tuition in full plus any mandatory fees.
30. Georgia Institute of Technology (Georgia Tech)
Stamps President's Scholars Program consists of annual awards that are valued at up to $75,000. On top of that, scholars can also study abroad, get leadership training, and take part in conferences, all by using the additional enrichment funds covered by the scholarship.
31. College of William and Mary
College of William and Mary offers two separate scholarships.
The first one, William and Mary Scholars, is for the underrepresented or those who have shown their academic prowess and courage when facing a challenge. With it, you won't have to worry about fees or your in-state tuition. However, the award is renewable, so you have to maintain a good academic record.
The other award, College of William and Mary Stamps 1693 Scholarship, only partially rewards out-of-state students. In contrast, those who reside in Virginia get full tuition, fees, food, and accommodation paid. On top of that, students can register for courses early and receive $5,000 for personal projects, mentoring, and a chance to participate in various programs and events.
32. Boston College
Only fifteen Early Action freshmen can hope to receive a scholarship under the Gabelli Presidential Scholars Program. The award covers tuition in full and also offers a summer GPSP-sponsored program.
33. Clemson University
According to the National Scholars Program, you can get a four-year full-tuition scholarship based on merit alone, plus funds each semester for food, accommodation, and school supplies. Besides that, the program includes a summer spent studying abroad (but not in the freshman year).
34. Ohio State University
The Morrill Scholarship Program is meant for students who thrive academically and have shown service and leadership potential, among other things. However, there are three levels of this scholarship. Excellence covers in-state tuition only, whereas Prominence covers that plus non-residential surcharge. The top-level, Distinction, covers all academic expenses of attending the university.
The Eminence Fellows Scholarship, on the other hand, covers the full cost of undergraduate study attendance for all four years. Apart from that, there's a $3,000 grant as well, which the student gets if they've successfully finished their first year.
35. The University of Texas at Austin (UT Austin)
The Forty Acres Scholarship will cover book expenses and your tuition. You will have some funds left for enrichment as well, which you can spend on professional development, global experience, or helping the community.
36. Wake Forest University
Ten freshmen students won't have to cover the tuition, fees, food, and accommodation expenses by themselves if they get the Stamps Scholarship. Additionally, they can make use of the $3,400 personal expenses and book allowance, as well as up to $15,000 for travel and study experiences.
The Nancy Susan Reynolds Scholarship, on the other hand, is offered to five students only. It covers tuition, food, accommodation, and even personal expenses (you get $3,400). On top of that, there is $5,000 in grants you can apply for if you have a travel, study, or research project in mind.
37. University of Houston
With the Tier One Scholarship, you won't have to pay for your tuition or any obligatory fees for four years. However, the scholarship only covers two years of meal plans and on-campus housing.
Still, it's a great opportunity if you take into account the $3,000 in stipends and priority registration. Also, if you're an out-of-state student, you can get the non-resident tuition waiver.
38. The University of Illinois (Urbana-Champaign)
If you want to avoid paying for most of your expenses at the university, the Stamps Scholarship could be a good fit. It covers the cost of attendance and even offers $12,000 for further professional and academic development. On top of that, you will enjoy various activities (related to your professional development), not to mention get to rub shoulders with other scholars.
39. Michigan State University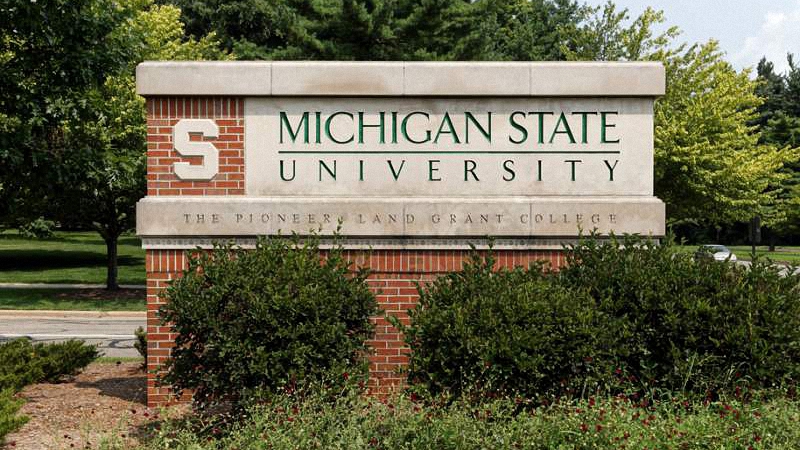 The Alumni Distinguished Scholarship is one of those full-ride scholarships that require you to meet strict criteria. If you want it to cover your tuition, food, and accommodation, you have to consider your class rank, GPA, and SAT scores, as these could determine whether you will get it.
There's also the Distinguished Freshman Scholarship, which pays for tuition and fees of students who couldn't get the first scholarship. Only twenty people can get it, and it covers all eight semesters.
40. Purdue University
The Stamps Scholarship will ensure that you have all your attendance expenses paid until you get your bachelor's degree. Additionally, there's an up to $10,000 enrichment fund you can use for academic development and learning.
41. The University of Michigan, Ann Arbor
With the Stamps Scholarship, you will not only get all attendance costs covered but also become a member of the Stamps Scholar Society. Besides that, there's up to $10,000 available in experiential learning funds. You will also get to hang out with other Stamps Scholars from all over the country.
42. University of Virginia
With the four-year Jefferson Scholarship, you won't have to worry about tuition — it will all be taken care of. The scholarship is valued at $150,000 for in-state and $280,000 for out-of-state students. Additionally, you'll get some enrichment funds for professional and personal advancement.
43. University of Southern California
Trustee Scholarships don't have a set number of awards, as every freshman is considered. Academic excellence, community service, and leadership are just some of the criteria. The scholarship covers tuition in full.
Stamps Scholarship, on the other hand, covers full tuition and even offers some enrichment funds to students.
Finally, there's the Mork Family Scholarship, which covers full tuition for all four years plus a $5,000 yearly stipend. The recipient also gets to enjoy some special events and work closely with an academic advisor.
44. Washington University in St. Louis
Annika Rodriguez Scholars Program offers full-ride scholarships to students who have shown they have what it takes to succeed academically, possess leadership traits, and are keen on community service. Among other things, the recipient gets to attend special events and seminars, as well as enjoy academic support, advising, and orientation.
John B. Ervin Scholars Program offers a similar deal to the Annika Rodriguez program, but it highlights the importance of the community. The scholar will also get orientation and support, a chance to meet community and university leaders, etc. However, they are also expected to take part in the campus community and service projects.
Finally, although the Danforth Scholars Program doesn't offer full-ride scholarships, it can cover tuition partially or in full. It is meant for students who believe in the importance of community and have shown leadership in service. Still, do know that it's renewable, so you will have to uphold some standards in regard to your academic achievements and reputation.
45. Virginia Tech
At Virginia Tech, you can apply for the Stamps Scholarship, which covers four years of tuition and fees. The scholarship also includes paid food and accommodation, an experiential learning enrichment fund, and Honors College admission.
46. Emory University
The Emory University Scholar Programs consist of:
Emory Scholars Program
Goizueta Scholars Program
Oxford Scholars Program.
The programs include different things. For example, the Goizueta program guarantees business school admission, while the Oxford program includes personalized faculty mentoring. Still, they are all based on merit.
47. University of Notre Dame

The Stamps Scholarship will cover attendance expenses for ten students (tuition + fees). The award also provides the students with faculty mentors and $3,000 as part of a yearly enrichment fund.
48. Duke University
The Robertson Scholars Leadership Program is one of the best full-ride scholarships, as it covers most of the expenses and offers multiple learning experiences as well.
The award will cover tuition, fees, food, and accommodation. In addition, you will get access to a variety of extracurricular and academic activities at both Duke and UNC-Chapel Hill. There are even leadership opportunities, global and domestic experiences, and a massive friendly community waiting for you.
49. Vanderbilt University
If your GPA is at least 3.0, you can get all four years of tuition paid with the Cornelius Vanderbilt Scholarship. Furthermore, you can obtain some funds for an immersive summer experience (second and third year).
Ingram Scholarship Program, on the other hand, covers a summer service project and full yearly tuition. Again, your GPA has to be high, at least 3.0, and you have to meet service requirements.
50. University of Chicago
With the UChicago Stamps Scholarship, you will get enrichment grants in your final two years of studying. These should support experiential learning, such as research projects, internships, and more.
Final Thoughts
All these full-ride scholarships seem like a dream come true. However, you shouldn't blindly follow the money trail. All of them offer a lot more than just paid expenses. They will allow you to immerse yourself into a community of like-minded scholars, experience studying abroad, and hone your skills for a better future.