You have decided to apply for an MBA program or a business school? If so, you will probably need to take the Graduate Management Admission Test — GMAT.
But how hard is the GMAT exactly? It may look like a monster of an exam at first. However, there are plenty of strategies and methods that will help you ace it. In this guide, you will learn what the GMAT is, how hard is the GMAT, how the scoring system works, and what are the best ways to prepare for it.
What Is the GMAT?
The GMAT is a standardized entrance exam test required by MBA programs and business schools all around the world. The test was developed by the Graduate Management Admission Council (GMAC) in order to help schools assess their applicants' skills and ability to follow a graduate-level course. At the moment, the application fee for the GMAT is $250.
The GMAT tests your reading and writing skills, critical thinking, and quantitative abilities. Besides the writing assignment, all questions are multiple-choice. In addition, the test is computer adaptive. Therefore, the difficulty of each question depends on how well you answered the previous one. You will have three and a half hours to complete your test.
Do You Need a GMAT Certificate?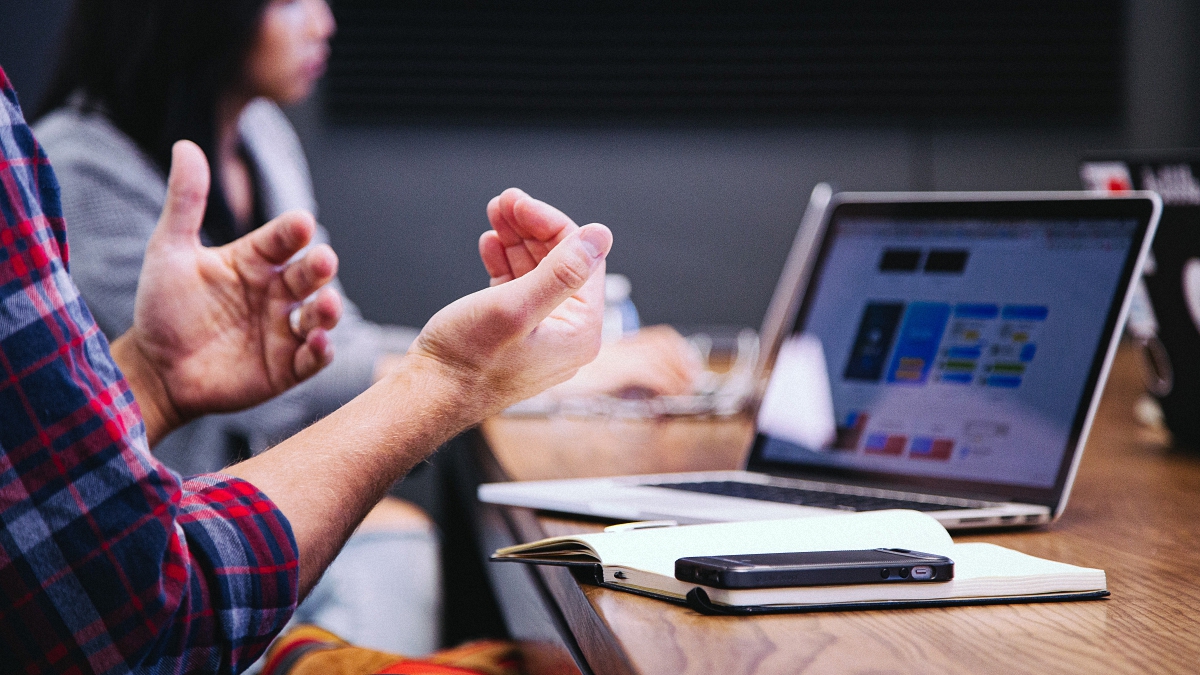 The GMAT is one of the most popular entrance exams. Nearly every business school and MBA program candidate is required to take it. However, each school has its own admissions rules and decides which standardized entrance exams are obligatory. So, depending on the school and the program you want to apply for, maybe you will have to take another exam instead of the GMAT.
If you're wondering how hard is the GMAT, you're probably scared by the exam. However, there's no need to fret yet — maybe you can avoid it. Before you apply and start preparing for the test, check out the application requirements on the school's website. That way, you won't waste your time and money on preparing for the wrong exam.
Other standardized entrance exams that you may have to take are:
The Graduate Records Examination (GRE) — GRE is a rather common entrance exam. It is required by various schools and programs, including maths, science, liberal arts, business schools, and law schools. Some schools accept both the GRE and GMAT, so you will be able to choose the test that you prefer.
The Medical College Admissions Test (MCAT) — required for medical school applications.
The Law School Admissions Test (LSAT) — a test necessary to apply for law schools.
The Pharmacy College Admission Test (PCAT) — required for most pharmacy schools.
The Dental Admission Testing Program (DAT) — you will need it if you're applying for a dental school.
The Test of English as a Foreign Language (TOEFL) — if you are not a native English speaker, you will probably need to take this test.
If you find that you definitely need to do this exam, keep reading to find out how hard is the GMAT.
How Hard Is the GMAT?
Almost everyone who considers taking this test wonders — is the GMAT hard? The GMAT isn't an easy exam. There are certain aspects of this test that make it quite challenging. Let's take a look at what makes the GMAT difficult.
Duration — you need to improve your stamina and learn to stay focused for three and a half hours.
Timing — each section has a time limit so you need to practice your pacing.
The English language — English required for this test is quite challenging, even for native speakers.
No calculator — there are many maths questions in this test and you can't use a calculator.
While these aspects make the test a bit difficult, bear in mind that it's not unbeatable. If you prepare well, you will be able to answer even the most difficult questions.
The GMAT Structure
Now that you know how hard is the GMAT, it's time to see what kind of tasks you will find on it. The GMAT consists of four sections. You will be able to choose in which order you prefer to do these sections before you begin your test. The sections are:
1. Verbal Reasoning — 36 questions, 65 minutes
Verbal Reasoning section is designed to test your knowledge and command of the standard English language. In this part, you will find sentence correction questions, critical reasoning, and reading comprehension questions.
2. Integrated Reasoning — 12 questions, 30 minutes
This section includes table analysis, two-part analysis, graphics interpretation, and multi-source reasoning questions.
3. Quantitative Reasoning — 31 questions, 62 minutes
This part of the exam will test your knowledge of basic mathematical concepts. There are two types of questions: problem-solving and data sufficiency questions.
This section focuses on basic maths concepts. Thus, you will need to practice arithmetic, especially statistics, probability, integers, fractions, powers, and roots. You will also find questions testing your algebra skills so work on functions, variables, and various equations. Finally, make sure to brush up your geometry knowledge.
4. Analytical Writing Assessment — one essay question, 30 minutes
The essay section will assess your writing skills. You will be given an argument that you need to analyze and critique.
To excel in this part of the test, you need to learn how to write and structure an essay. In addition, you need to practice developing your ideas and supporting them with explanations and examples. It goes without saying that your English skills need to be at an extremely high level.
How Is GMAT scored?
If you're asking yourself how hard is the GMAT, you're probably not sure how to pass it. Actually, you can't fail this exam. Still, you need to achieve a certain score that your school requires.
Your GMAT score can range from 200 to 800. For most schools, a score of around 600 will be more than enough. Yet, if you're applying for a more competitive school, you will need to achieve at least 700.
Most of your test will be scored by the computer algorithm. However, your score doesn't depend on the number of correct answers only. Another important factor is the difficulty of the questions you got.
What makes this test tricky is that you need to do the questions in the given order. You can't skip a question and return to it later. In addition, with every question you skip, your score will drop significantly.
Each GMAT section has its own scoring system. Let's take a look at how this system works.
Integrated Reasoning Score
The score for the Integrated Reasoning section ranges from 1 to 8. Your score is calculated based on the number of correct answers. However, some questions consist of multiple tasks, and to get a point, you will need to complete all tasks correctly. Otherwise, you will lose that point.
Verbal and Quantitative Sections Score
Your score for each of these two sections can range from 0 to 60. Your score depends on several factors: the number of correct answers, the total number of questions you answered, and the difficulty of the questions.
Analytical Writing Assessment
The score for this section ranges from 0 to 6. Bear in mind that this section is scored separately and your results will not be a part of your overall 200–800 score.
Your essay will be assessed both by a computer algorithm and a human grader and the average will be your AWA score. It may happen that these two scores are drastically different. In those cases, another human grader will take a look at your essay and score it.
The graders will pay attention to several things:
Your analysis of the argument,
Transitions between sentences and paragraphs,
How well you can develop your ideas,
Whether the organization of the essay is logical and thoughtful.
When Will You Receive the Test Score?
Right after you finish the test, you will see your unofficial score for all sections except for the Analytical Writing Assignment. You will have two minutes to decide whether you accept the score or you want to cancel it.
If you choose to accept the score, your test results will be automatically sent to schools that you listed prior to taking the test. You will also receive your scores in print, but since these are unofficial results, you can't use them for school applications. It will take up to three weeks until the official results are available online.
On the other hand, if you want to cancel your results, it will be as if you hadn't done the test at all. Also, if you accept the score but change your mind later, there's no need to worry. You will have a 72-hour window to cancel it for a fee.
Bear in mind that if you do not make a decision in those two minutes, your score will be canceled automatically.
Your GMAT score will be valid for five years. Also, it can be used in GMAT reports for 10 years.
How to Prepare for the GMAT?
Now that you know how hard is the GMAT, it's time to come up with a strategy. Even though the GMAT is not one of the easier entrance exams, there is one thing that will make getting a good score more likely — thorough preparation. The GMAT is not a test you can excel at without studying. Let's take a look at what skills you need to work on to achieve the results you need.
Mathematics
Luckily, advanced maths concepts usually don't show up on the GMAT. Still, that doesn't mean that the math section is easy. You will need to revise your high-school lessons and brush up your knowledge of algebra, geometry, and trigonometry.
Once you are familiar with the basics, all you need to do is practice. There are plenty of the GMAT tests that you can use and they will surely help you improve your skills.
Bear in mind that you can't use a calculator on your exam. Therefore, while preparing for the Quantitative Reasoning section, make sure you do all calculations on your own.
The English Language
Both the Analytical Writing Assessment and the Verbal section of the exam will assess your knowledge of standard English. To do well in these parts, you will need to use complex grammar structures and advanced vocabulary.
If this is a struggling area for you, start with studying English grammar rules and taking grammar tests. Also, since you will probably come across many unfamiliar words, you should create vocabulary lists and flashcards. They are quite helpful for both studying and revising. In addition, learning affixes and root words will help you figure out the meaning of unknown words on the exam.
There is a lot of material that you can use for practice. The GMAT exam books contain many good exercises. Also, you can use your old English textbooks or advanced ESL tests.
As for the Analytical Writing Assessment, you need to write as many essays as possible. Before you start practicing, read a couple of sample essays to get an idea of what your essay should look like. In addition, learn which transition words you can use and how to structure the essay properly.
Pay Attention to All Question Types
There are many question types on the GMAT. For each format, there is a strategy that will help you answer it easily. Preparation for untypical formats is especially important in parts where your reasoning abilities and critical thinking are tested.
The GMAT books are a great source of tips for all sorts of questions. However, the best way to excel is to practice as much as possible. Once you are familiar with all types of questions, you will feel confident enough and solve all tasks without much effort.
Practice Your Timing
Time constraints are probably the greatest cause of low GMAT scores. The fact that you can't skip a difficult question and get back to it in the end makes the pacing even more challenging. You will have only around 3 minutes per question, so you need to learn how to make the most of your time.
The best way to improve your speed is to take plenty of the GMAT tests. However, if you give yourself more time, you won't achieve much. Therefore, make sure you respect the time limit.
There are some strategies that may help you here. For example, make sure you read every question carefully. If you don't understand it, reread it a couple of times.
Also, when you come across a difficult question, get down to it right away. Don't waste your time stressing about it. Instead, just do your best to solve it. If you feel you've spent much time on it or can't solve it, just pick any answer. Fortunately, the GMAT uses multiple-choice questions. So, even if you don't know the answer, you might get lucky.
If you practice regularly and get familiar with unusual question formats, you will improve your timing and stamina quite fast.
Bottom Line
Are you still wondering how hard is the GMAT? Hopefully not, as the aim of this guide was to show you that it's not so difficult.
As you can see, the GMAT is not a test you can do well without a lot of work. But now that you know how hard the GMAT is, you are ready to start preparing. If you prepare well and study enough, you will find it quite simple. So, stock up on the GMAT practice tests, focus on your weakest areas, and get to work.